Company Profile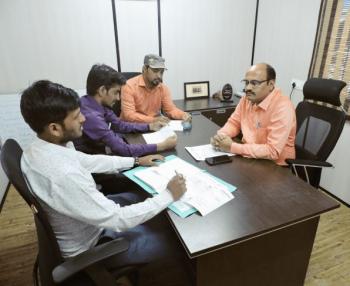 Deepshikha Castings Pvt. Ltd. began its operations in the year 2010. Five years of trial and turbulence provided enough strength to the company to cope up with the slum market. The company was founded in response to a need for a specialist foundry with excellent standards influencing every aspects of our business, which are flexible enough to provide high levels of customer service with the technical niche at competitive price. Based in Nagpur (Maharashtra, India), the company has gained immense reputation in the worldwide market.
Our Manufacturing Unit
We have a well-established manufacturing unit where the entire array of products is carefully produced using high-grade raw materials and hi-tech machines. The company has grown from a base 150 MT per month to 500 MT per month and is on the way of becoming the most advanced specialist foundry group in Vidarbha region. We make use of green sand, no-bake sand, Co2 & sodium silicate sand for molding, divided blast cupola furnaces for melting and no-bake sand, Co2 & sodium silicate sand for core making. We also have a systematic quality check mechanism that is used for monitoring online chemistry for molten metal, sand and mechanical operations.
We have installed centrifgally casting machine to manufactured cast iron socket and spigot pipes, earthing pipes and cast iron double flanged pipes.
Our Dexterous Team
We have a team of dedicated personnel with the help of which we are able to attain our set organizational goals within the estimated time frame. In addition, our team also acquires the much-needed exposure of technical know-how from well-established organizations.
Our Commitment Towards Quality
We believe in providing only qualitative range of products to our esteemed clients. In a very short span, we have not only created a name that stands out for quality and commitment but also established extremely cordial relations with our customers and suppliers. Moreover, we have ventured into new territories by creating demand for our products. We are known for our untiring dedication and passion towards quality, service excellence and timely delivery.